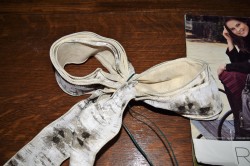 Years ago, I had to figure out a way to make a lot of bows quickly, using the same amount of ribbon and easy enough for a 9 year old girl to master because my daughter Amy wanted to help. This is how we managed to satisfy everything.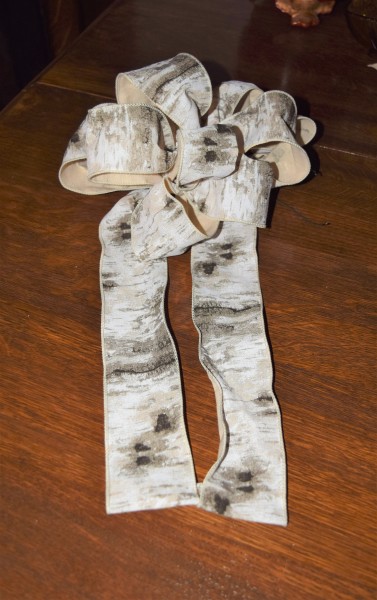 Supplies: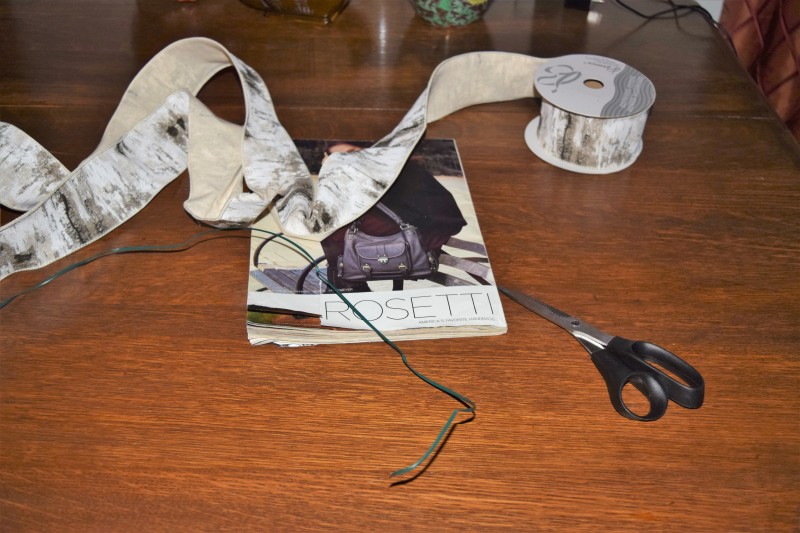 A magazine, Better Homes & Garden is the one I used here. Covered wire, kitchen shears, and a roll of good quality ribbon.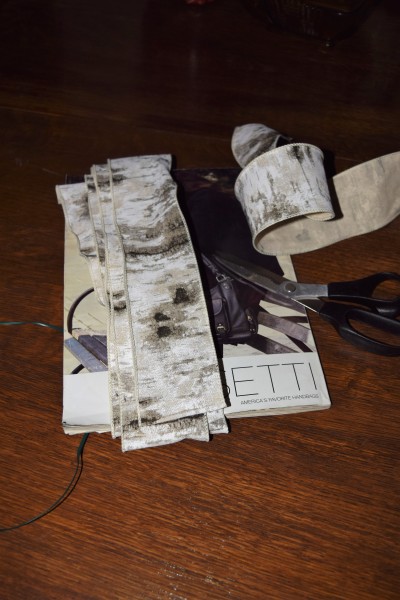 Place the end of the ribbon at the top of the magazine and wind it around the length of the magazine 7 times, ending up at the bottom of the magazine. Grab the middle of the ribbon and pull it off the magazine.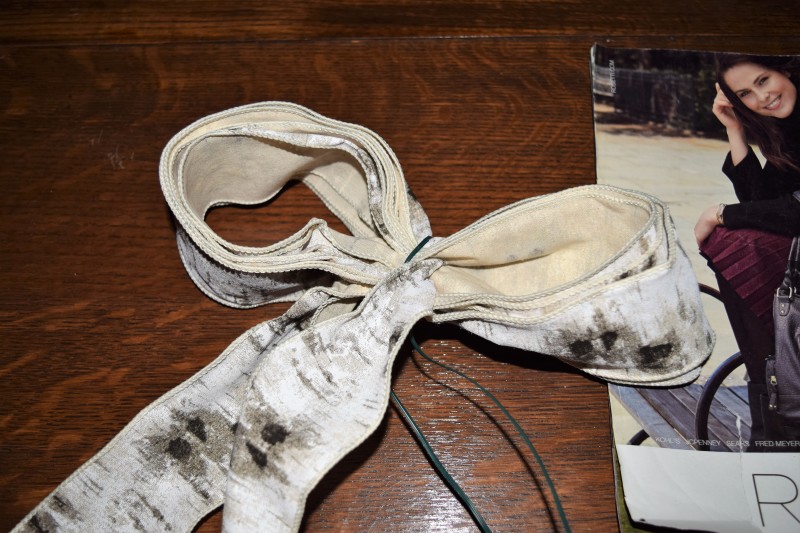 Gently, but firmly, wrap the covered wire around the middle of the ribbon and pull tight. Open up each set of loops, pulling the loops out of the middle first. Gently, but firmly, pull each loop away from the middle, and twist them into position. Once the first set of loops is open, start on the other set.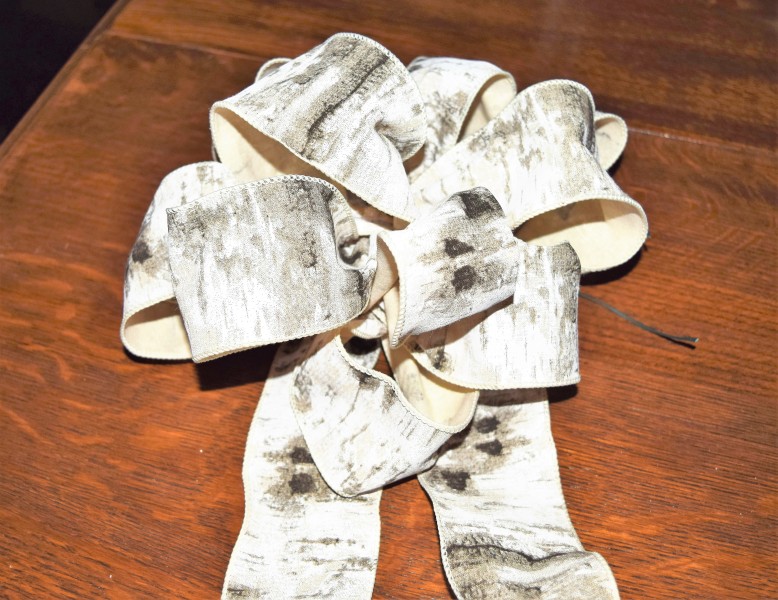 Once you have spread both sets of loops, fluff and you're done! Use this bow for wreaths, swags, and packages.